From Total Body Care Brand "DOCTORAIR"
The first inner balance supplement was born.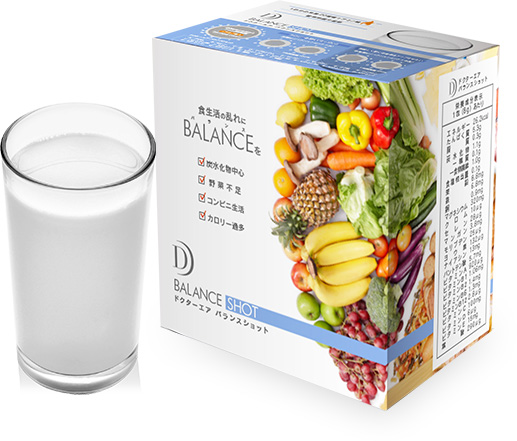 In order to maintain a healthy daily life, we believe that it is important to take care not only from the body but also from the inside. We, therefore, have developed a dietary supplement "BALANCE SHOT", considering that we can easily and easily adjust the "nutrition balance of meals" that is essential to our health.